Saatchi & Saatchi New Directors' Showcase
Meet Your Creator
The New Directors' Showcase, Cannes 2012 featuring Oneohtrix Point Never
The Saatchi & Saatchi New Directors Showcase is a celebration of directors, of creators. It is also the most attended and creatively respected event at the Cannes Lions Festival after the awards themselves.

The theme of the 2012 event, was "Meet Your Creator," referring to the spiritual connotation of meeting your 'Creator.' The idea evolved to position the event as a congregation, and the whole audience, disciples of an imaginary religion that values and cherishes creativity.
To create this beautifully uplifting environment we built 18 drones with robotics specialist from MIT, way before drones were commercially available. Bespoke software was also developed to fly all 18 at once and in sync to a balletic light performance with music from Daniel Lopatin, Aka, Oneohtrix Point Never. It was the first time ever so many drones had been flown together, and the sheer spectacular technological display of light ballet left many at the event wondering how we did it.
The full performance of "Meet Your Creator"
Dazed & Confused go behind the scenes of "Meet Your Creator"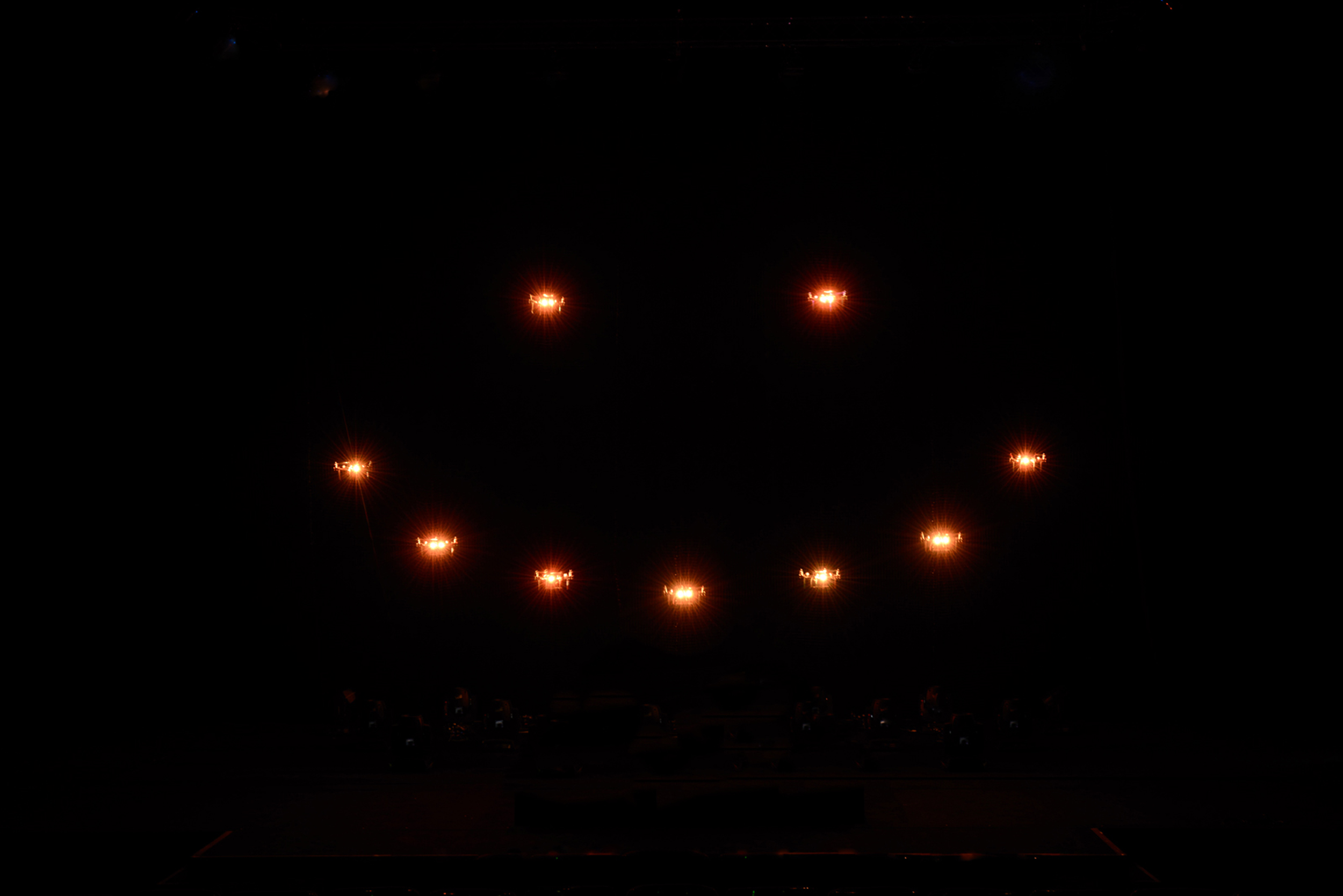 2012 New Direc

tors' Show

case
Music Composed by Oneohtrix Point Never
Typography & Design by Farrow Design
Creative and Technical Direction by Marshmallow Laser Feast
Produced by Juliette Larthe at Prettybird
Creative Concept and Direction by Jonathan Santana & Xander Smith
Saatchi & Saatchi London