Saatchi & Saatchi New Directors' Showcase
Hello Future
The New Directors' Showcase, Cannes 2011, featuring Jamie Lidell & Chris Clark of Warp Records.
Having taken the baton from Bob Isherwood, former Worldwide Creative Director of Saatchi & Saatchi, and Richard Myers, former Creative Director of Global Culture, myself and Xander Smith wanted to bring the concept of the Showcase to the next generation of creatives.
Commenting on the directorial talent of tomorrow, but also the future reality of the communications field, we married technology with a live visual display by hacking Kinect technology with a bespoke piece of software.

We brought together various talents from different fields to collaborate in creating a truly unique and technically innovative, retro-futuristic theatrical performance.

The result created a post-apocalyptic universe which formed the backdrop to Jamie Lidell's (Warp Records) soulful performance.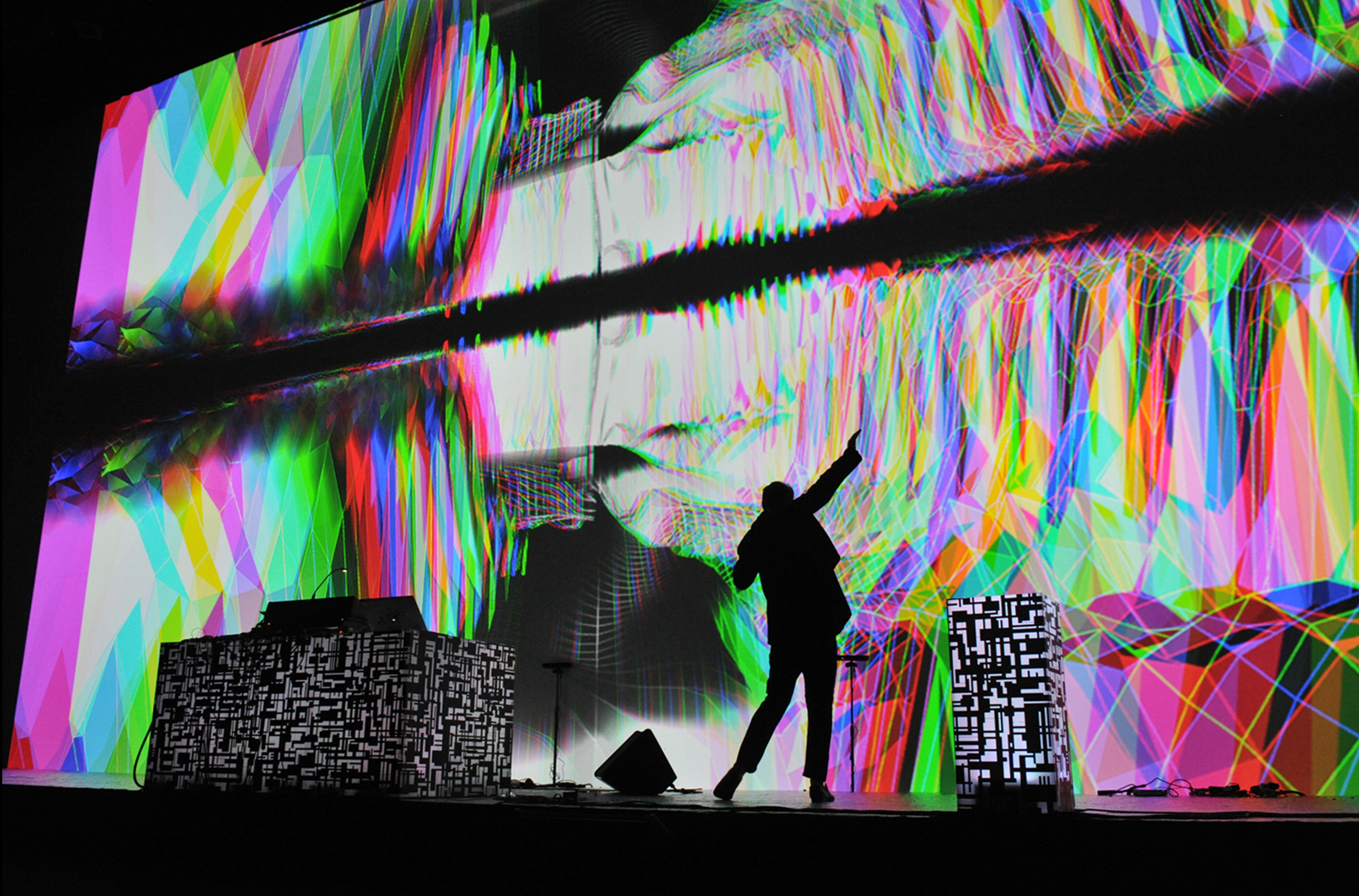 The full performance of "Hello Future".
The making of "Hello Future".
2011 New Directors' Showcase
Featuring Jamie Lidell & Chris Clark
Creative and Technical Direction by Marshmallow Laser Feast
Programming by Aaron Myers
Graphic Design by Mark Titchner (Turner Prize nominee artist)
Set Design by Gary Card
Produced by Juliette Larthe
Creative Concept & Direction by Jonathan Santana & Xander Smith
Saatchi & Saatchi London