Captain Morgan
Ready To Share
Introducing a new cocktail to a new generation.
The ultimate product taste test content for a generation who call b.s. on keeping things real. In the spirit of keeping it real we got our wonderfully diverse cast to share their thoughts on Captain Morgan's ready to share cocktails — because why make cocktails when you can make memories.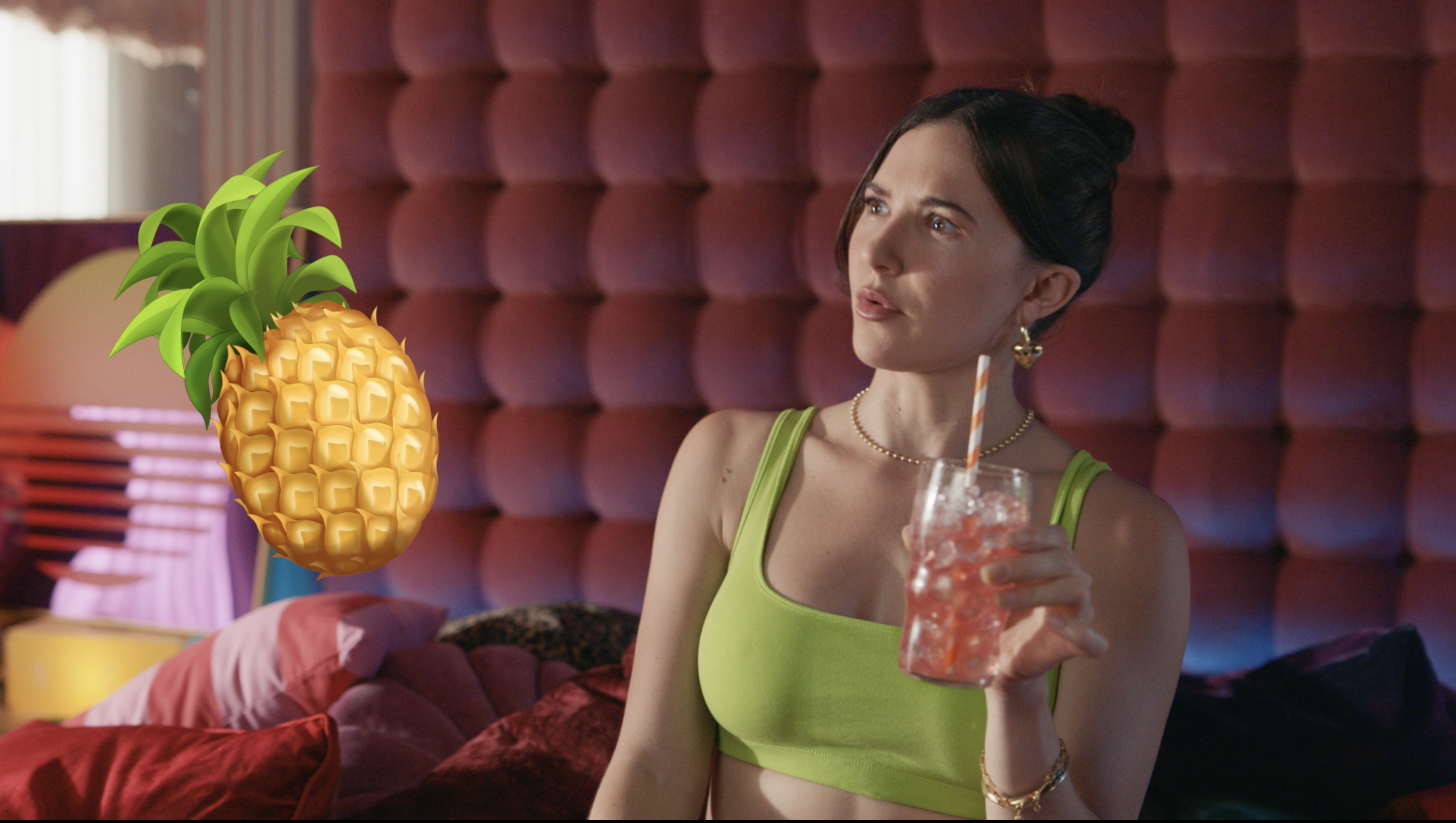 Directed by Malia James
Produced by Imposter
Creative by Jonathan Santana, Ryan Delehanty & Ben Martin
Creative Direction by Jonathan Santana
Lucky Generals New York
Stella Artois
Change Up The Usual
A Super Bowl campaign f
eaturing the "Dude" Jeff Lebowski & Carrie Bradshaw, showing how a little change can do a lot of good.
We created one of the biggest cultural mash-ups ever and almost broke the internet in bringing back Carrie Bradshaw and The Dude, Jeff Lebowski, for a good cause.

By simply changing up the usual – ordering a Stella "Ar-toes" instead of their iconic cocktails, people all over the world joined these legends in support of the Water.org charity, helping over 800 million people with access to clean water.

The campaign kicked off with a cryptic Instagram post from Sex and the City's Carrie Bradshaw making a possible return that sent fans into a spin.
Soon after we almost broke the internet again with a Jeff Bridges tweet that showed him as The Big Lebowski's Dude making a possible return too.
The internet lost it.
We then released a remake of "Sex and the City" opening sequence to confirm Carrie's involvement in our campaign. No one put two and two together yet, the Dude was about to join her in our Super Bowl ad.
On Super Bowl Sunday our ad ran during the game with another big surpirse awaitng viewers.
Jonathan Goldsmith joined Carrie Bradshaw and The Dude for the cause. Dos Equis were good sports about it too.
Print & OOH campaign photographed by Miles Aldridge.
We also released a little extra content for fans online.
Directed by Traktor
Produced by Stink Films
Music by Bob Dylan 'The Man in Me' & Sex and the City Theme
Photography by Miles Aldridge
Creative by Sarah Sharp, Rachel Ellam, Trevor Gilley & Mike Vitiello
Creative Direction by Jonathan Santana & Erik Norin
Mother New York
Nedbank
Power
To The People
Redefining what outdoor can do. The world's first Solar Powered billboard.
The billboard was designed to harness and convert the rays of the African sun into a much-needed necessity, electricity. It powered the kitchen of a township school, feeding 1100 kids. Apart from the obvious benefit to communuties, traditional electricity use is the major cause of global warming, so imagine the difference it could make if every marketer adopted this approach to outdoor?
Community-Empowering.
World-Changing.
Planet-Saving.
Creative by Jonathan Santana & Brad Reilly
Creative Direction by Mike Schalit & Julian Watt
Net#work BBDO
︎
Cannes
Titanium Shortlist
︎
Young Guns
Jury President's Choice Award
Saatchi & Saatchi New Directors' Showcase
Meet Your Creator
The New Directors' Showcase, Cannes 2012 featuring Oneohtrix Point Never
The Saatchi & Saatchi New Directors Showcase is a celebration of directors, of creators. It is also the most attended and creatively respected event at the Cannes Lions Festival after the awards themselves.

The theme of the 2012 event, was "Meet Your Creator," referring to the spiritual connotation of meeting your 'Creator.' The idea evolved to position the event as a congregation, and the whole audience, disciples of an imaginary religion that values and cherishes creativity.
To create this beautifully uplifting environment we built 18 drones with robotics specialist from MIT, way before drones were commercially available. Bespoke software was also developed to fly all 18 at once and in sync to a balletic light performance with music from Daniel Lopatin, Aka, Oneohtrix Point Never. It was the first time ever so many drones had been flown together, and the sheer spectacular technological display of light ballet left many at the event wondering how we did it.
The full performance of "Meet Your Creator"
Dazed & Confused go behind the scenes of "Meet Your Creator"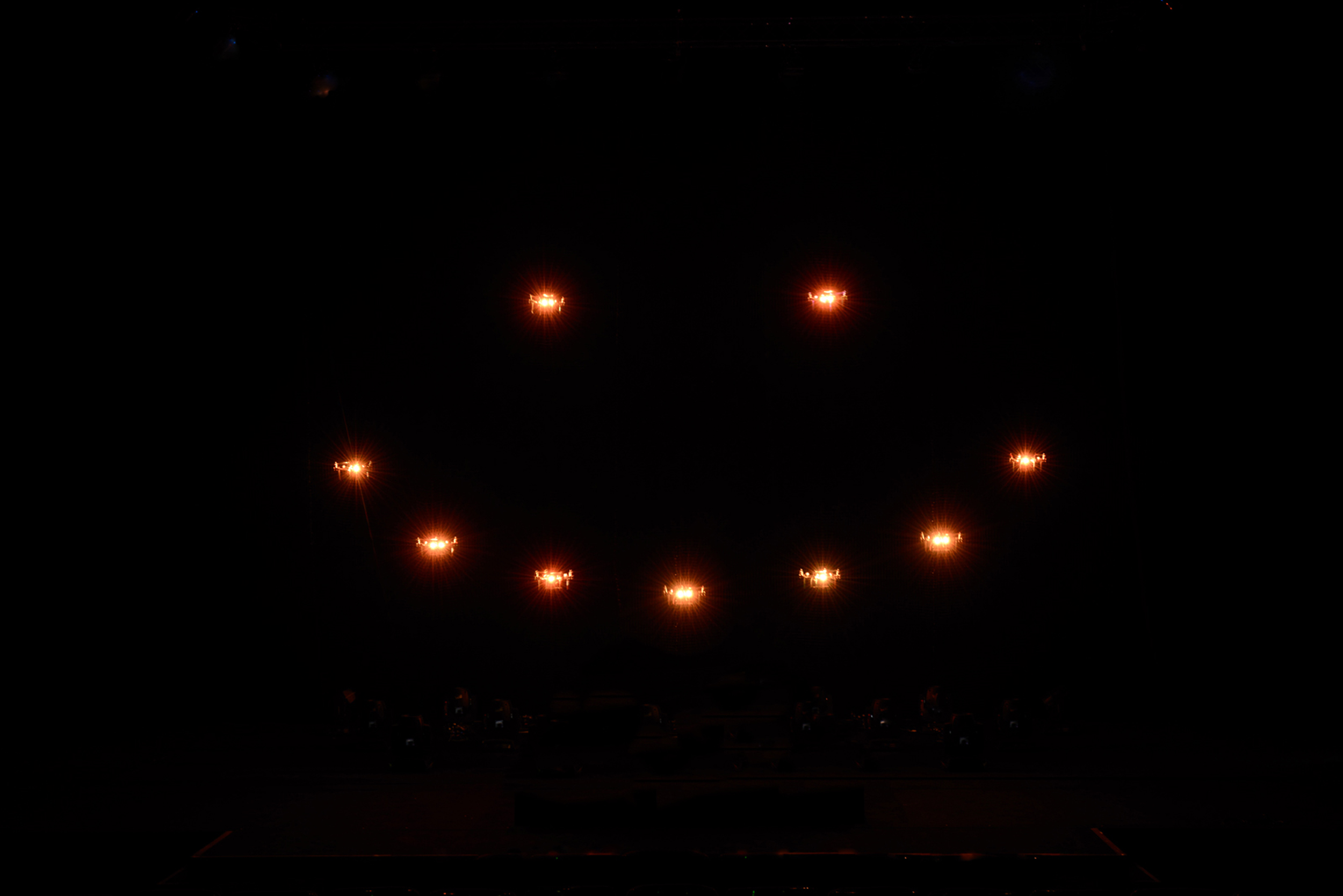 2012 New Direc

tors' Show

case
Music Composed by Oneohtrix Point Never
Typography & Design by Farrow Design
Creative and Technical Direction by Marshmallow Laser Feast
Produced by Juliette Larthe at Prettybird
Creative Concept and Direction by Jonathan Santana & Xander Smith
Saatchi & Saatchi London
VISA / World Cup 2010
Football Evolution

No slowing down for pies, a flabby football fan decides to get in on the action at the 2010 World Cup armed with just his Visa card.
︎


Our film created a cultural spark resulting in a

Sky Sports

spoof.
Behind the scenes shenanigans
Directed by Chris Palmer
Produced by Gorgeous
Music by Pixies
Creative Concept and Direction by Jonathan Santana & Xander Smith
Creative Direction by Kate Stanners
Saatchi & Saatchi London
︎
New York Festival
Silver
︎
British Arrows
2 x Bronze